Contact
Location: Felisa Martín Bravo 4, 20014, Donostia
Telephone: +34 943 06 39 83
Email: info@urbaiarooms.com
Urbaia Rooms
Located in San Sebastian's new quarter, called Txomin Berria. There are several bus lines (26, 31, 41, A100, B4), as well as a light rail train station which brings clients to the city centre in just a few minutes. There is also direct access to the A8 motorway and San Sebastian's second ring road, so the connection is unbeatable.
Built next to the Urumea river park, with green zones on the riverbank and a bicycle lane that goes all the way to the centre of San Sebastian. The quarter also has sport areas and playgrounds, as well as several bars and restaurants.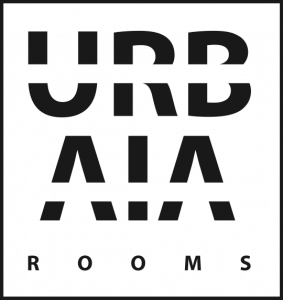 Responsible
: TXOMIN HABITACIONES S.L.
Purpose: Respond to your request for information.
Legitimation: Consent of the interested party.
Recipients: Data will not be transferred to third parties except under legal obligation or when the transfer is necessary for the fulfillment of the purpose.
Rights: You have the right to access, rectify and delete the data, as well as other rights, as explained in the additional information.
Additional information: You can consult the additional and detailed information on Data Protection here